DIY Plans to convert your gas riding mower to clean quiet electric power
The manual contains over 70 numbered pictures, instruction manual, electrical and mechanical drawings to convert your gas lawn tractor to electric battery power, comes with 2 year free email support, for information click Details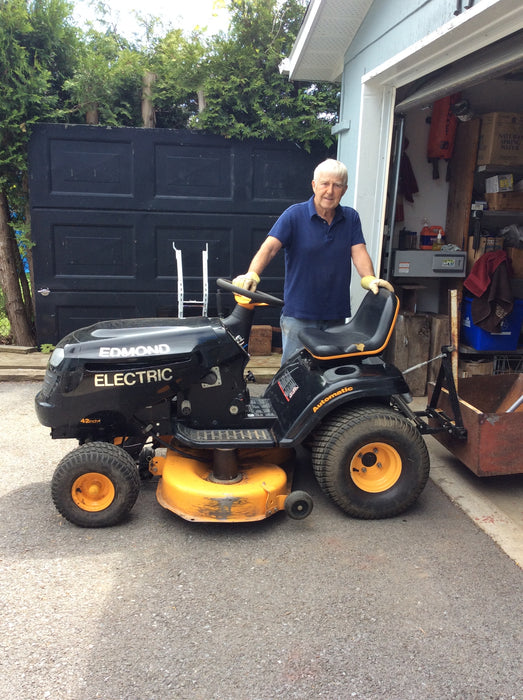 Brian Edmond showing us how its done
Please visit our Youtube channel to understand the product features better.
DIY electric riding mower gas to electric conversion kit
DIY 24 volt gas to battery power basic conversion kit, for info click Details. 
Notice:-shipping dept will be closed for vacation from 28 Nov 2022 to April 5th 2023, orders can still be placed, sorry for the inconvenience, Brian Edmond
The "Plans only" are still available for download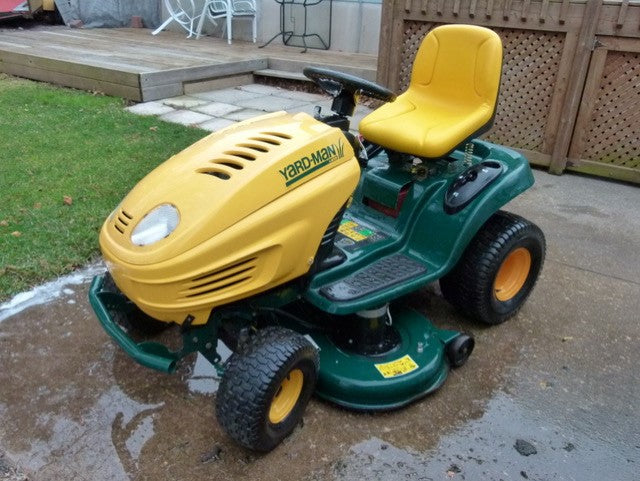 JOIN US & SAVE THE ENVIRONMENT
The Original Electric Tractor Video
Testimonials
Your manual is very well done and will be extremely helpful in my building of the tractors. A small one for my wife to use in the gardens and a larger one for myself for yard work and snow removal. Again thank you.
We used our 'new' tractor a bunch today and it worked great. We're getting a much better looking cut than our other mower. It seems that the problem I was having was just not being used to where the neutral spot on the speed pot was. We didn't seem to have a problem today.